5 Delicious Ways To Cook With Wine And Drink It Too!

This National Wine Day take your wines seriously; sipping on it and savouring it till the last drop is amazing but let's take wine to the next level this time around. Cook with it and enjoy wine in its entirety by not just drinking it but eating it too! Food tastes delicious with wine and I wonder, why don't we use it more often? So, here are some easy recipes and tips you could start with to break the ice with wine! So, get cooking and if you're a first-time drinker, we've got you covered too. So, scroll down to become a pro!
1) Beetroot & Wine Risotto
Haven't tried making risotto before? Wine gives you a good reason to add flavour and depth to this Italian dish without putting in too much effort. Thank God for wine; it brings a fancy, restaurant quality dish right into your kitchen just like that.
2) Sinful Golden Roast Chicken
Heard of Coq Au Vin, the famous French dish which means Chicken in wine sauce? Take out your knives and get all ambitious in the kitchen with this delectable chicken recipe on National Wine Day.
Also read: Where can you taste World's 100 best Wines?
3) Caramelized Mushrooms in Red Wine
This dish works perfectly as a side dish as well as on its own too! It's a great way to start a party if you're inviting friends over and can be made in under 10 minutes!
4) Red Wine Sangria
Make wine even tastier with this amazing red wine sangria recipe, an inspiration from Game Of Thrones, Red Wedding! So, go all wacky with this one.
Also read: What expert, Mario Piccini has to say about wine.
5) Sun Dried Chicken With Wine
If you're looking for a one pot recipe, this dish calls for a celebration! What's better when chicken is immersed in all those amazing wine juices to make for a romantic dinner. Serve it with spaghetti or mashed potatoes and you'll have heads turning at your dinner party.
Some Tips and tricks that could ease you into the world of wine cooking:
Tip 1: Don't worry about wine dishes getting you drunk because the majority of the alcohol evaporates when it's cooked. The alcohol content totally depends on the method you're cooking with so a wine sauce will have minimum alcohol content while a flambe will have higher.

Tip 2: Cook with wine that you would want to drink. And, if not...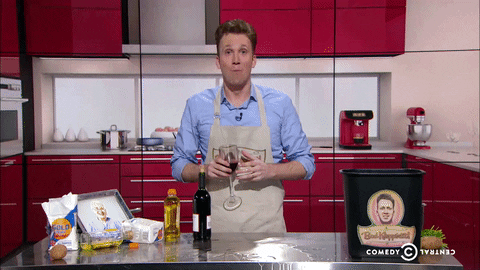 Tip 3: You can replace oil in a cake to the same amount of white wine you like!
Tip 4: If you're eating light coloured meats, go for white wine while if you're planning to cook dark meat, go for red wine.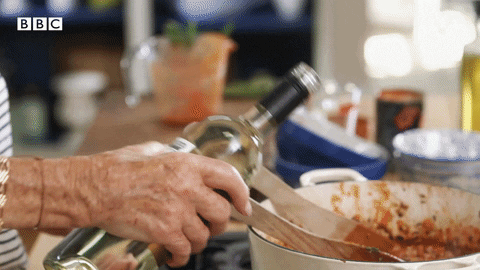 Tip 5: You can use wine in different ways-to baste meat, as a marinade, for deglazing a pan, making a sauce and poaching.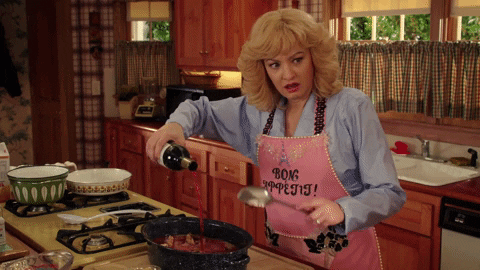 How to Hold A Glass Of Wine
Tired of hearing as to how to hold a glass of wine? More often than not you've been given directions as to how but you're still confused? Well, don't be anymore and listen from the expert herself.
Also read: Should you put ice in your wine? Find out.
How much is the right amount? Simple things that make you a wine pro.
Cheese is the most common pairing with wine but which one is the right one. Find out.
Above all, if you want to pick out some of the tastiest wines, you need to know them, right? So, here's how you can understand wine flavours like a pro.
Gifting wines can become a tedious task until you're a pro at picking one. So, here's a list of under Rs. 1500 wines that you could pick off the aisle and make a wine lover happy.