8 Food Shows on Netflix India to Binge Right Now!

What's better than eating food? Watching food, of course! Like everything else on Netflix, the food shows on Netflix India weave magic too. Some take you on a culinary journey while others give you a taste of flavours unknown. Some document experiences from world-renowned chefs, but all of them allow you to escape into the world of food.
Here's a list of the crème de la crème of food shows on Netflix India that you should stream pronto.
1) Salt, Fat, Acid, Heat
From the kitchens of restaurants in Japan, Mexico and Italy, host Samin Nosrat takes viewers on a deeper into the four fundamentals of cooking: Salt, Fat, Acid and Heat. The series is more than just a cooking show and delves into how Nosrat's food principles forever change the way you look at or cook with food. What makes it even more interesting is Nosrat feels so REAL. She is a person with real problems and someone who doesn't have answers to all the questions! With each recipe or food nuance, she comes closer to food which is more than endearing for a food gawk like me.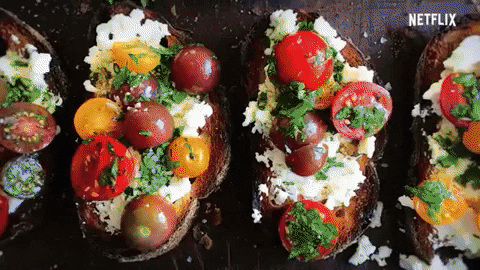 2) Street Food
What does street food mean to you? All things delicious, spicy, tangy, hot, sweet, and sour, for sure! But it also means to be hard-working, having work ethics and tirelessly pursuing a passionate dream. Above all, it's about the inner joy of feeding people. The nine episodes of this unbelievably real show focuses on foods from the streets of Asian countries. Peek into the streets of Thailand and Japan, Taiwan and South Korea, India and the Philippines.
3) Cooked
Based on a book, Cooked: A Natural History of Transformation, the four episodes of this series are based on the four elements - air, fire, earth and water. Coming from a journalistic background, Michael Pollen tries his hand at cooking, baking, brewing and braising to explore his fascination with sensory experiences.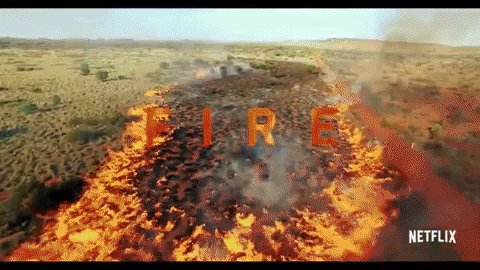 4) The Mind Of A Chef
Produced by Anthony Bourdain and known to be an 'intelligent' show about cooking, it depicts the beautiful relationship of chefs like Danny Bowen, David Chang, Gabrielle Hamilton, Edward Lee and April Bloomfield with themselves and their connections with others while they travel. Heavily inspired by Bourdain's own sense and sensibilities, this series tells a unique story of chefs, making it different from other food, travel and cooking shows.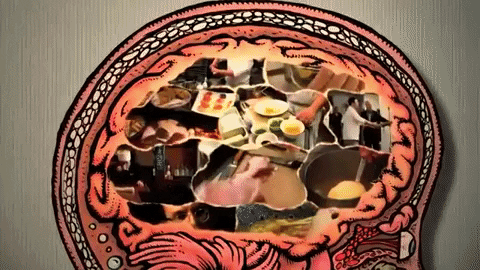 5) Chef's Table
The great cinematography, background score and celebrity-chef quotient of the Chef's Table makes it one of the most sought after shows. It's behind-the-scenes into the booming culinary movements across the globe make it even more interesting. Each episode follows an ambitious chef who wants to create a dent in the food universe, perfecting their craft along the way. The best part about this series is that each time food appears on the screen, it soothes your eyes in a very fine-dine appealing kind of way. On completing its sixth season now and 24 amazing chef stories down the line, this series is the epitome of pretty pictures and passionate food experiments.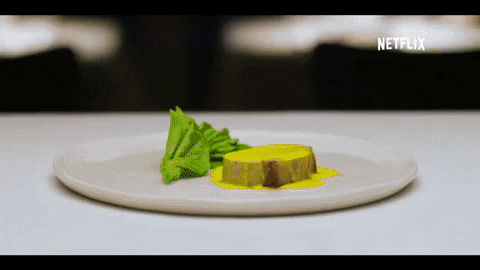 6) Ugly Delicious
A travelogue that stems from one simple question, "How do I tell someone to be more open with food?" says David Chang, a James Beard Award Winner. Along the way, from Houston to Tokyo and Copenhagen, he's joined by celebrities, writers and activists, intersecting on a culturally-diverse and delectable food crawl. From restaurants to home kitchens across three cities, becoming the window for food junkies is reason enough to get hooked to this "Ugly" yet "Delicious" food show. The phrase comes from the fact that not every dish is picture perfect.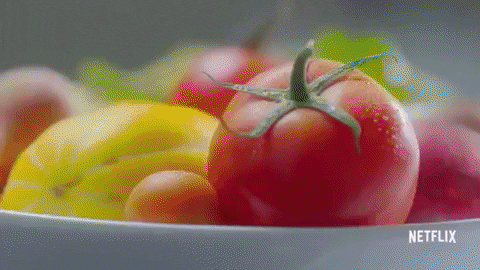 7) Zumbo's Just Desserts
This one makes it to my list only because it manages to brighten up my dessert dreams even in all that competitive chaos. The colourful set focussing on all-things-happy captures the magical fantasy of 'Willy Wonka', often the name given to Zumbo Adriano, who rose to fame with his miniature desserts and croquembouche. It becomes even more interesting to watch as contestants handle ingredients in the most innovative ways.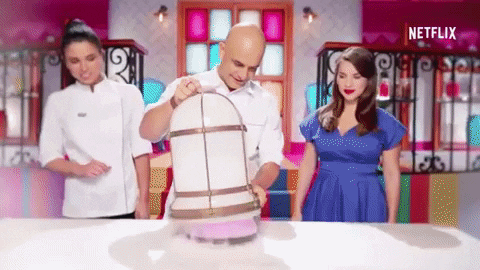 8) Midnight Diner: Tokyo Series
With every episode based on a person's relationship with a particular kind of food to following their memories to different countries, this show truly defines how people bond with food. The rhythm of each episode follows a happy ending where each character shares the recipe that's closest to their heart. You should end your Netflix binge with this series as its philosophical innuendos, sometimes related to food will leave you thinking about more than just food.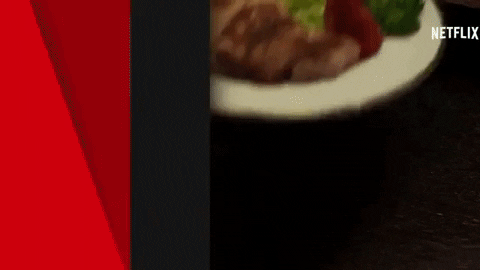 Gif Courtesy: www.gifmaker.com