The Masterchef Australia Judges Won't Be Returning For The Next Season And We're Sulking

Masterchef Australia, over the years, has become a household name in India. Not only did it make us fall in love with the concept of the show but we fell in love with the three judges, Gary, George and Matt, season after season. So much emotion, so much technique and so much positivity packed in one show, we couldn't ask for more.
We got a taste of various cuisines from across the world, and knew a little bit more about Australia with every season. We rooted for our favourite contestants and hopped on the bandwagon of any new food trend that became the highlight of the show. From learning new food vocabulary with each episode to watching Indian dishes getting makeovers, we learnt that a perfect panna cotta is all about the perfect wobble. We also got excited with ingredients like rhubarbs, leeks and finger limes that are so indigenous to Australia that it got our creative juices flowing; introducing us to the concept of food pairings like no other.
Oh and how a part of us broke when Peter Gilmore's snow egg wasn't perfected and how the sight of that croquembouche tower left us all stunned. How we gushed when we saw great chefs like Heston Blumental, Massimo Bottura and Maggie Beer walk in. They led us into a whole new world of food, culture, cuisine with a perspective that no one had before. Gary, George and Matt have us floored with their ability to cook, judge and keep the fun in the game with 11 seasons now!
But earlier today, while they're shooting for the finale episode of Masterchef Australia season 11, Masterchef Australia's social media pages announced that the three judges who have been part of show since day 1, Matt Preston, George Calombaris and Gary Mehigan wouldn't be continuing onto the next season. We're shocked with the discontinuation announcement which left us feeling quite helpless and sad.
We just hoped this news wasn't true and considered it as some sort of a prank or a publicity stunt to amp up the season 11 finale. But, it turned into a nightmare when the three judges made an announcement about the same! (Btw, the finale numbers dropped from 1.3 million to only about 992,000 views, so definitely the announcement right before didn't help with the TRPs)
And, that's when we knew watching Masterchef will never be the same for us ever again.
Some of our favourite phrases that the judges reiterated in the Masterchef Australia kitchen that we will stay with us for a long time to come are:
1. Push, push, push
No, it's not a scene from a labour room. It's an expression used by the judges to encourage the contestants, or sometimes by the contestants when working as a team.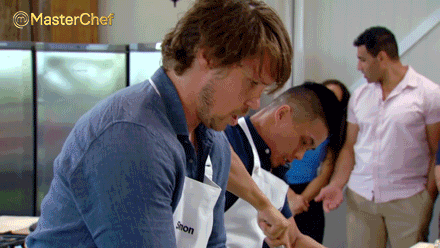 2. It's going to come down to the wire
It's usually used by a contestant when they are short of time to finish a challenge.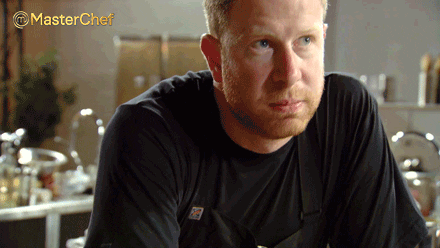 3. You have 5 minutes to go
It's usually the words of the judges which clearly means that it's time to start plating up their dishes.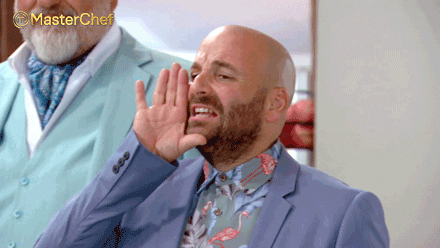 4. Boom boom shake the room!
It's a phrase that suited George so much so that whenever he said it, it created great energy within the room. It casually means cook up a storm!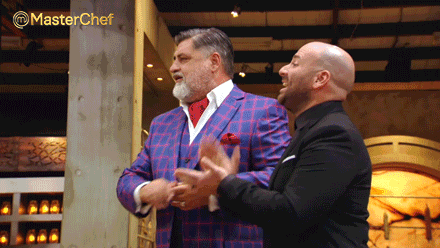 5. The garden is in play
No, you can't go and play in the garden during the challenge; it means that the produce in the garden outside the Masterchef Kitchen can be used too!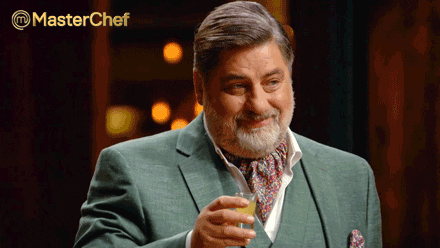 6. Hero the ingredient
That clearly means that the dish to be plated by the contestants must definitely feature the ingredient chosen and should sing through.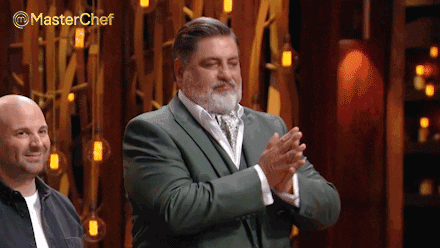 7. It comes down to the dishes that you cooked today
During an elimination challenge, when the judges are about to reveal who's staying and who's leaving, we can still remember Gary saying those powerful words.