These 9 Lessons by Samin Nosrat Will Change The Way You Cook

"Food is not to be perfected so much as it is a medium of connection," says Samin Nosrat, a James Beard Award winner for her book, Salt Fat Acid Heat. And now, the show of the same name on Netflix is giving us major cooking goals.
Watching it made us realize that it is a show for all. "Whether you've never picked up a knife or you're an accomplished chef, there are only four basic factors that determine how good your food will taste: salt, which enhances flavor; fat, which amplifies flavor and makes appealing textures possible; acid, which brightens and balances; and heat, which ultimately determines the texture of food."
So, here are some "Oh! I knew that" (but truly worthy) kind of lessons we learnt. We were glad that someone went out and said them.
Lesson #1: Fat is a flavour and not just FAT.
"Fat makes food delicious. And, one of the most important things any cook can learn is how to harness its magic," she says. Butter, oil and ghee are essential to dishes like salt is and therefore it can make or break a dish.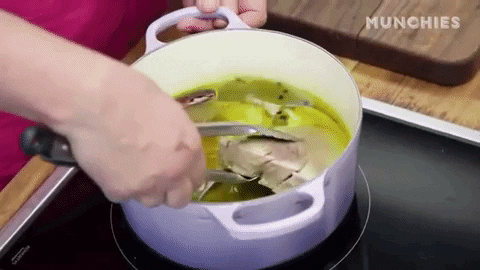 Also read: 8 Netflix Food Shows You Must Binge Watch RN!
Lesson #2: Time the marination when Acid is involved.
Marinating meat in acidic marinades like vinegar or lemon or anything with a sour taste tenderizes the meat but if left too long, the meat toughens up. This is a food for thought for those who enjoy simple grilled or barbecued meats and otherwise too.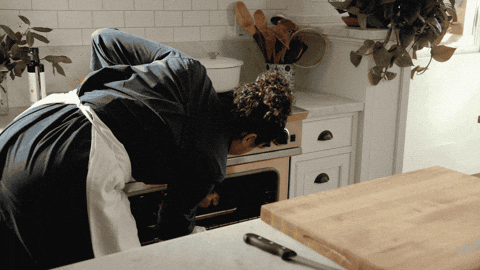 Lesson #3: Bring any meat to room temperature before cooking it. ALWAYS.
Just like while baking you need to bring the eggs to room temperature (link to Pooja Dhingra's Article), same goes for any kind of meat you're cooking with. "When you go straight from the fridge into the oven, it will never cook evenly. The skin of the chicken will rip. The outside will get burnt and overly dry before the inside can even cook," says Nosrat.
Lesson #4: Taste. Taste. Taste.
It's your home, it's your kitchen and you're feeding your family so go ahead and keep tasting every step of the way. Alter what you need to because trusting your taste buds is the best guide when you're in the kitchen.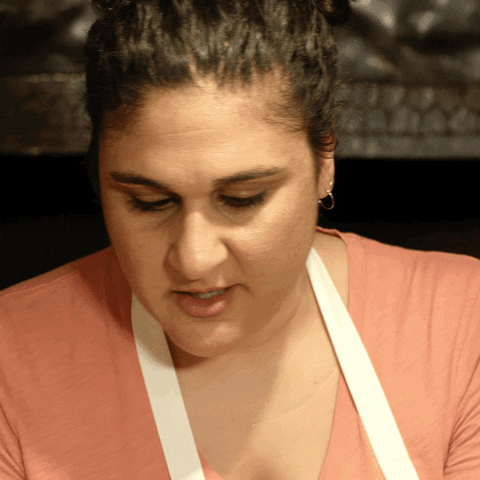 Lesson #5: Know your salt.
In her book as well as the show, Nosrat stresses on the fact that salt is way more than table salt lying around. When a recipe calls for salt to taste, it depends on what kind of salt you're using - kosher, rock or plain. "Salt brings out the natural sugars in ingredients," she says in an interview.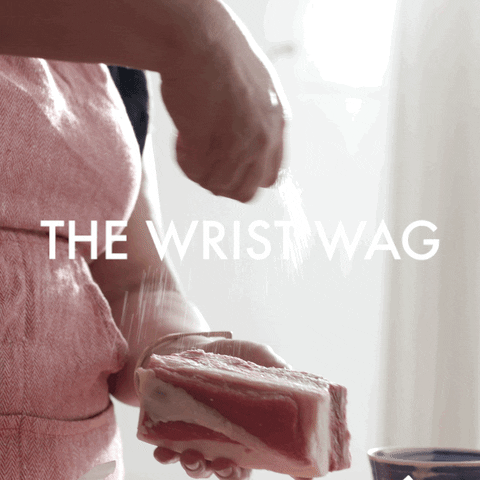 Also read: Samin Nosrat's guide to effortless cooking
Lesson #6: Heat your pan before you put in the oil.
Do we feel the "that's so obvious" vibes with this one? Sure, but to think of it, how many of us religiously follow it? "Sizzles, splatter, crackles, steam and aromas are all the results of applying heat to food. And, once you understand how heat works, you can be confident that whatever you cook will taste great," says Nosrat.
Lesson #7: Use your own sense and sensibilities to give the dish your own touch.
Trust the flavours in your head and the techniques you're comfortable with to arrive at the same result. And, not all food is Instagram-friendly so don't try too hard to make your meals Instagrammable.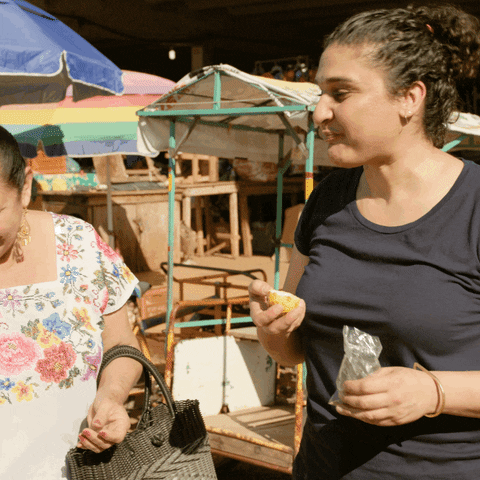 Lesson #8: No pressure to follow a recipe to a T.
A great chef never pressures you to stick to the said ingredients in recipes, instead suggests you to make variations depending on what you have at hand. The freedom to tweak the recipes to your advantage keeping in mind the basics of salt, fat, acid and heat is minimal enough for anyone who wants to cook.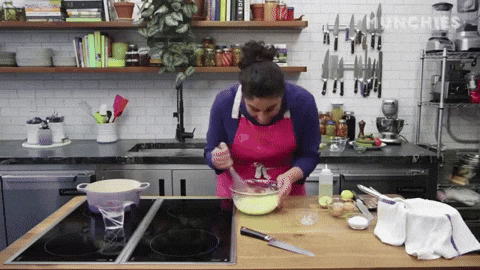 Lesson #9: Have fun in the kitchen. It's Okay to not know a lot.
Being the chirpy, simple and imperfect chef herself, everyone at Netflix wanted her with all her imperfections, quirkiness and silliness. "We want it to be that way. Just be yourself without cleaning up the mess after," she says in an interview.